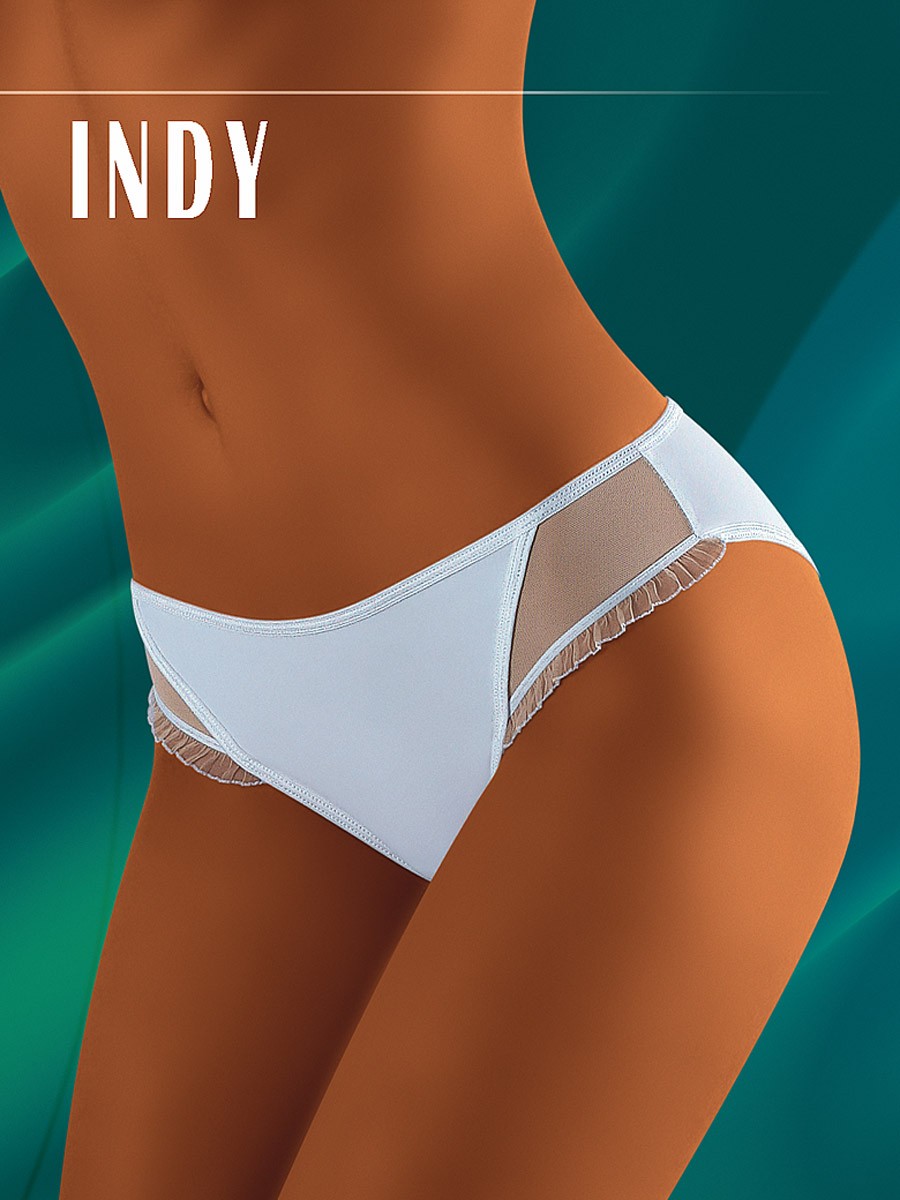 "For the sake of health and safety of our customers, we have been using an innovative technology Trevira Bioactive ®. Silver ions, embedded in the fibre polymer, allow to obtain the effect of antibacterial protection which actively protects the body from the growth of bacteria, kills odors and leaves you feeling fresh. The material used in the lingerie is at the same time completely safe and does not cause allergies" – this is what the manufacturers of luxurious lingerie lines say about the newest technologies used in the production of their underwear.
Lingerose.com would like to familiarize a little bit with the concept of producing antibacterial underwear. To do so, we want to describe how the usage of silver ions in the materials works.
It eliminates odor. Non-sensitising and non-irritant. Excellent durability and wash results (exceptional reduction of bacterial grow even after 100 launderings). Those are some facts in a nutshell.
To compare: wearing clothes made of some untreated fabrics allow some bacteria and organisms to multiply in larger populations. That can be dangerous for your health – increasing body odor, allergic reactions and numerous infections caused by some organisms such as popular today: MRSA, E-Coli, Salmonella, Listeria, Klebsiella pneumoniae, Legionella pneumoniae, Staphylococcus aureus, Coryntbacterium spp, etc. Tests show that after 10 hours in the untreated fabrics bacterial growth rises up to 100.000.000 colonies. At the same time Ag+ treated fabric has over 99.9% less bacteria with only 10 bacterial colonies! The reduction of bacteria and organisms on fabrics worn close to the skin provides comfort and a feeling of freshness. Not to mention that it is completely safe for your health. And with no comparison – much more safe than wearing fabrics of a questionable quality.
As 'silver control' or 'silver protection' technologies restrict the grow of bacteria to reduce the threat of their harmful growth effects, they have been described by the manufacturers as "tackling infections and organisms at source – a natural silver bacteria killer". We are very happy to hear it and exciting to tell you all about those innovative technologies created for health and comfort of wearing.