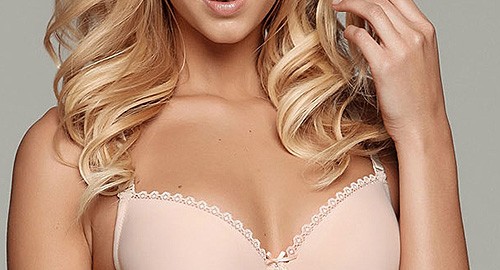 What is the most dull lingerie color? According to many customers reviews it is beige or flesh color – boring, subdued and with no sex appeal. Is it really so bad? In today's article we are going to present advantages of beige underwear, indeed – always look on the bright side of life.
Ok, so what are the pros of flesh color lingerie?
It is a better version of classic white color and it perfectly matches your black or colored apparel. As the so-called "second skin" it is less visible under clothes than any other color lingerie. It also matches to all kind of light, translucent and bright outfit. Imagine white dress or seamless skirt with beige panties – they just disappear and become invisible. Many women don't like the contrast created by different colors of worn lingerie and clothing, so flesh color underwear will be very good idea as it is presented very gently and feminine, despite of many objections.
In our Lingerose offer we have a lot of smooth, seamless and silicone cups bras as well as more sophisticated ones decorated with lace and embroideries, all of them in beige – charming, delicate and alluring.
Despite it might be not the best idea for your hot date wearing this particular color of lingerie, it is really worth to have "invisible" underwear for everyday purposes.
Below we present our beige bras offers, available at Lingerose: