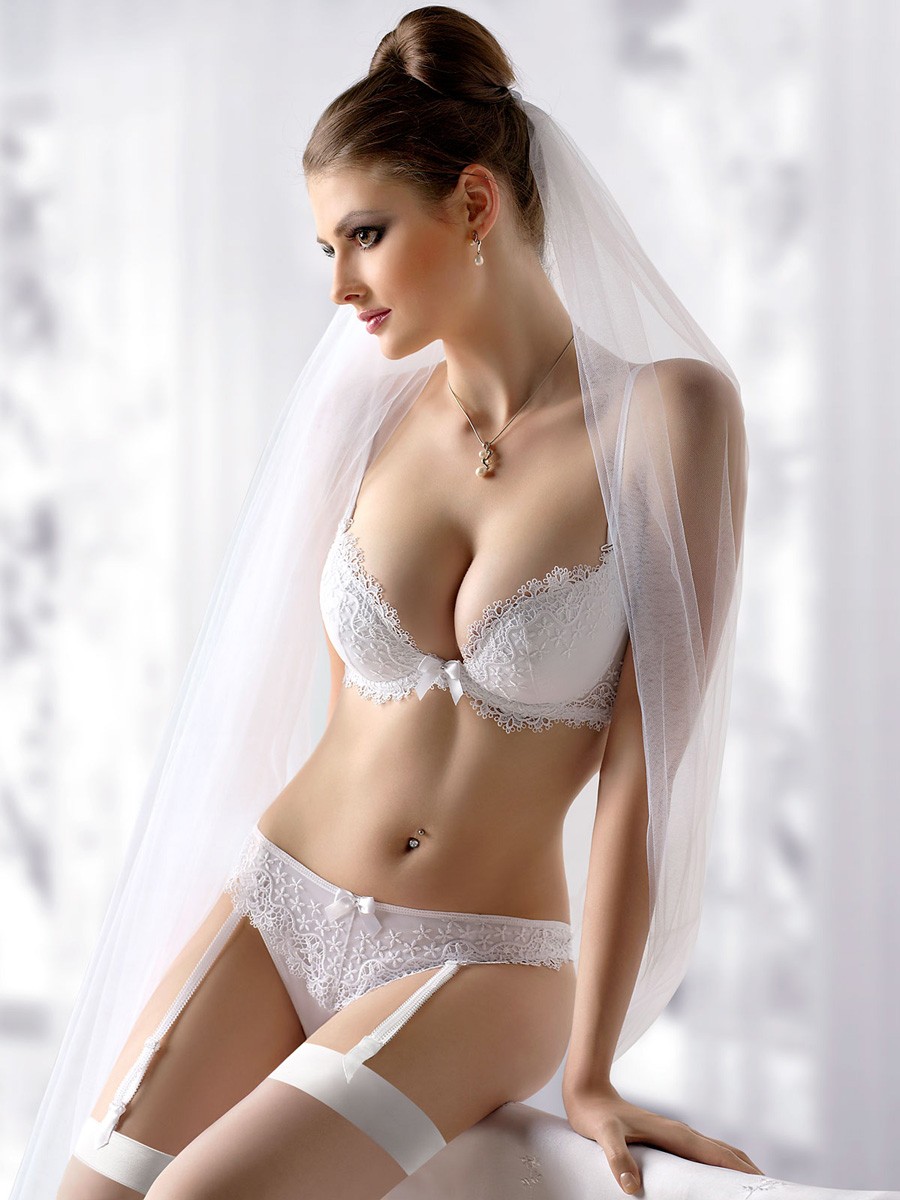 Gracya
Did you know that amongst many top trendy Polish producers at Lingerose.com our wholesale site, there is also the one especially known for its designs of wedding fashion? Luxurious lingerie and wedding lingerie – those are two strong points of the next presented on our page manufacturer – Gracya.
Luxurious Lingerie, Wedding Lingerie
The brand is one of the longest existing at our national fashion market – it was founded in 1979! The company has revolutionized lingerie market revealing women's hidden needs and providing them with luxurious wedding lingerie which emphasizes their inner beauty, elegance and style. However, on the other hand, we can also say that the market revolutionized the company as well. Female wedding underwear at first, meeting costumer needs, expectations and demand for its products, Gracya started the production of a wider range of luxurious everyday lingerie as well. Of course, the line preserved its original style and the sublime fabrics such as tulles, lace and embroideries are the guarantee of quality.
Beauty contests and fashion fairs
Long experience at the market and products of the best quality made Gracya to cooperate with the oldest and the most prestigious beauty contest in Poland – Miss Polonia. For about ten years the brand's unique designs were presented on beautiful models not only during the national beauty contests, but also on those international ones, e.g. Miss World – Seychelles 1997, Miss Universum – Puerto Rico 2001 and Miss International – Japan 2001. More recently the brand has been conquering European catwalks as well – it was presented during the most famous lingerie fashion fairs in Paris – Mode City 2012 and 2011. To read more about this event, please read our article "Mode City Paris 2012" and to see fabulous wedding lingerie model of Gracya (3:07) in a fashion show straight from Paris – check the following link:
If you look for some bras and panties of Gracya producer, you will find extremely elegant pieces, decorated with high quality laces, embroideries, nets and other textiles with sophisticated supplements. Not only sets of beautiful underwear, but also other accessories (that every real woman needs) can be found in our offer of this manufacturer. Reviewing nightwear, there are Gracya's petticoats – comfortable to wear for women, erotic to watch for men. Going through body corsets and hosiery –  they are both: sexy and practical in one and what is the producer's catch – they are designed to be worn for those special moments in woman's life: unforgettable wedding day and more spicy – wedding night.