On the 3rd of September we changed the name of the Lingerose's account.
The name of the account was changed from "Lingerose Lingerie Network" to "Lingerose Lingerie Wholesale":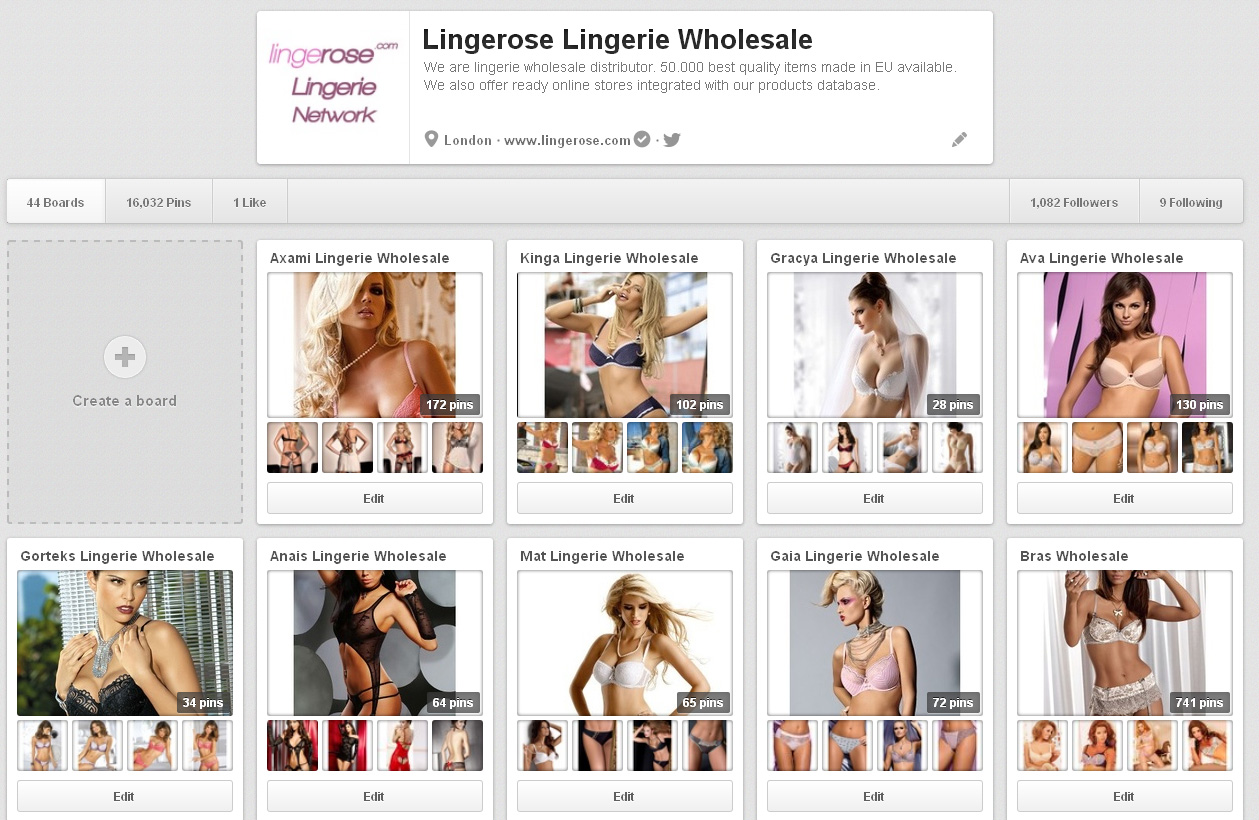 Let's see when Pinterest will index Lingerose's new account name. So far there is only one account indexed: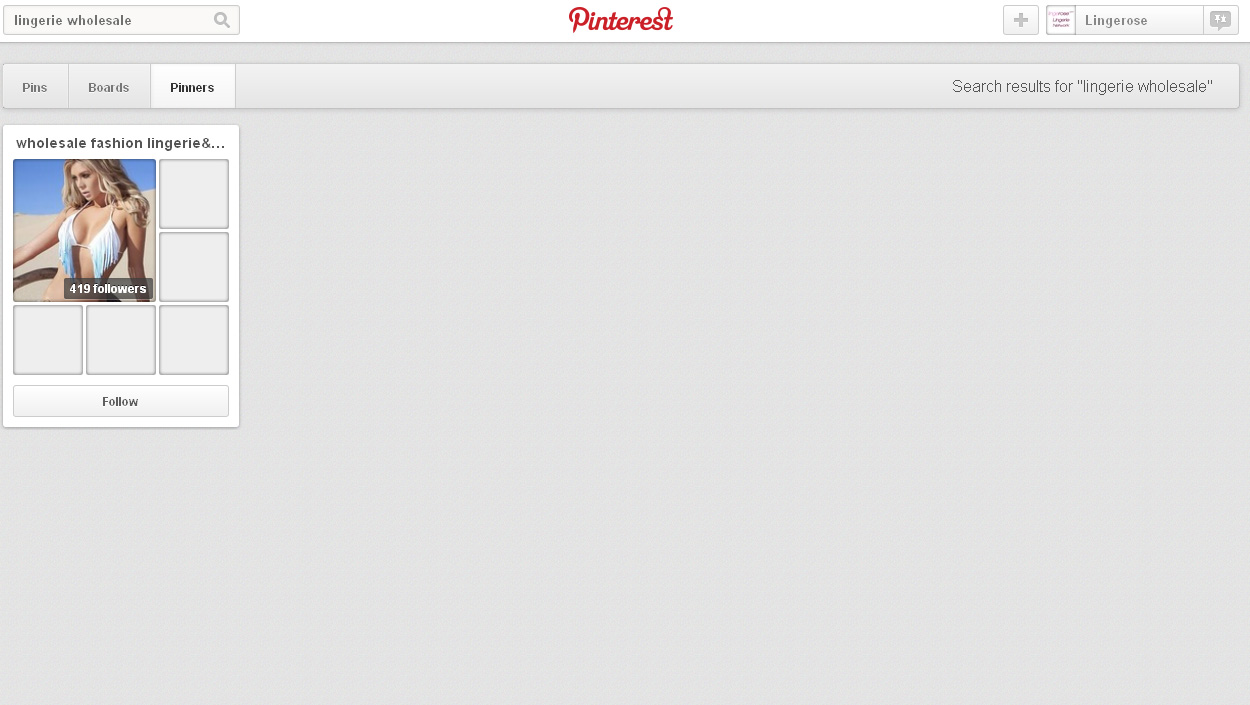 Pinterest indexed the new named account 3 days after on the 6th of September.
Of course it doesn't mean that all accounts names would be indexed the same time. It depends on how strong your account is and how active pinner you are. The stronger and more active account is the more often is visited by Pinterest crawlers.