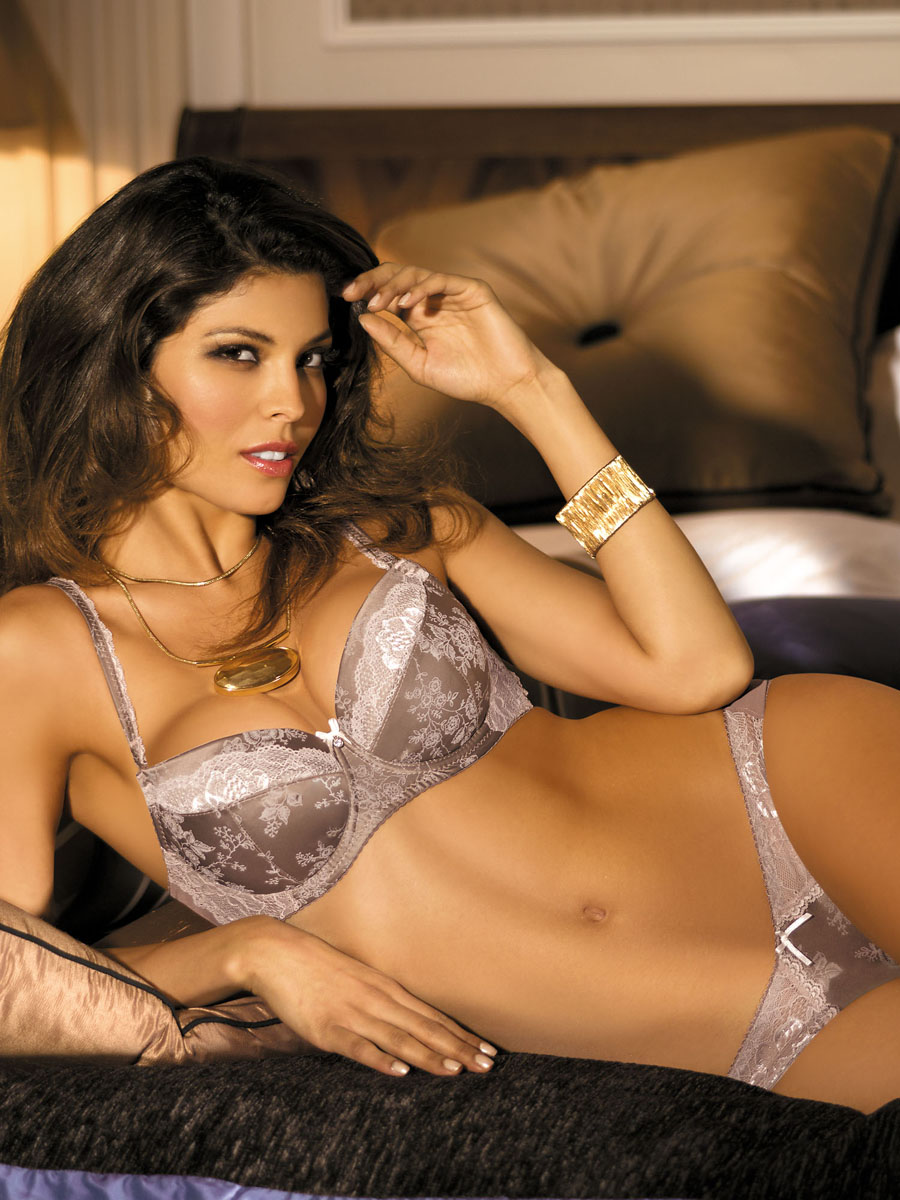 Great quality and beautiful, unique design – those few words describe perfectly our next famous Polish producer of only luxurious lingerie:
Gorteks Lingerie de Femme
The company was founded back in nineties in Poland. Still developing, Gortex has become one of the biggest national brands. It uses the newest technologies (ions of silver) and belongs to the most famous Polish lingerie group, associating Polish producers of lingerie.
Gorteks Line Characteristics
The brand's bras, panties, t-shirts and lingerie accessories are very chic, stylish and ladylike. Made with a touch of fantasy and imagination. The collections are based on the most current trends, launched on European runways and international expositions combined with traditional Polish school of design. There are not only classics, but also mysterious, cabaret charm and theatrical costumes inspired stylings. Therefore, in the collections you can find a mixed style taken from four designers inspiring cities: Paris, Moscow, Düsseldorf and Warsaw. The basic color is former sepia mainly but there are also some new, futuristic elements in tones and drafts – according to the current trends and variations from fashion catwalks. You can easily notice that Gorteks Lingerie de Femme is a place where classic tradition meets some fresh and bold ideas.
The brand quality
Only the best resources are used in Gorteks production line. The perfectly finished designs are ones of the most popular in the whole European Union, the USA and Canada as well. Their unquestionable attribute is the highest quality in very reasonable prices.
In the offer there are bras for every type of a figure. The brand specializes in designing plus size brasseries. They are exceptional because of their ergonomic constructions, innovatory designs and the variety of forms: from push-ups, semi-soft and soft cups (full and half) to balconets. As a perfect complement to the collection of bras there are also: flirty panties, thongs and shorts, various pieces of charming nightwear and sexy hosiery with a little bit kittenish garters.