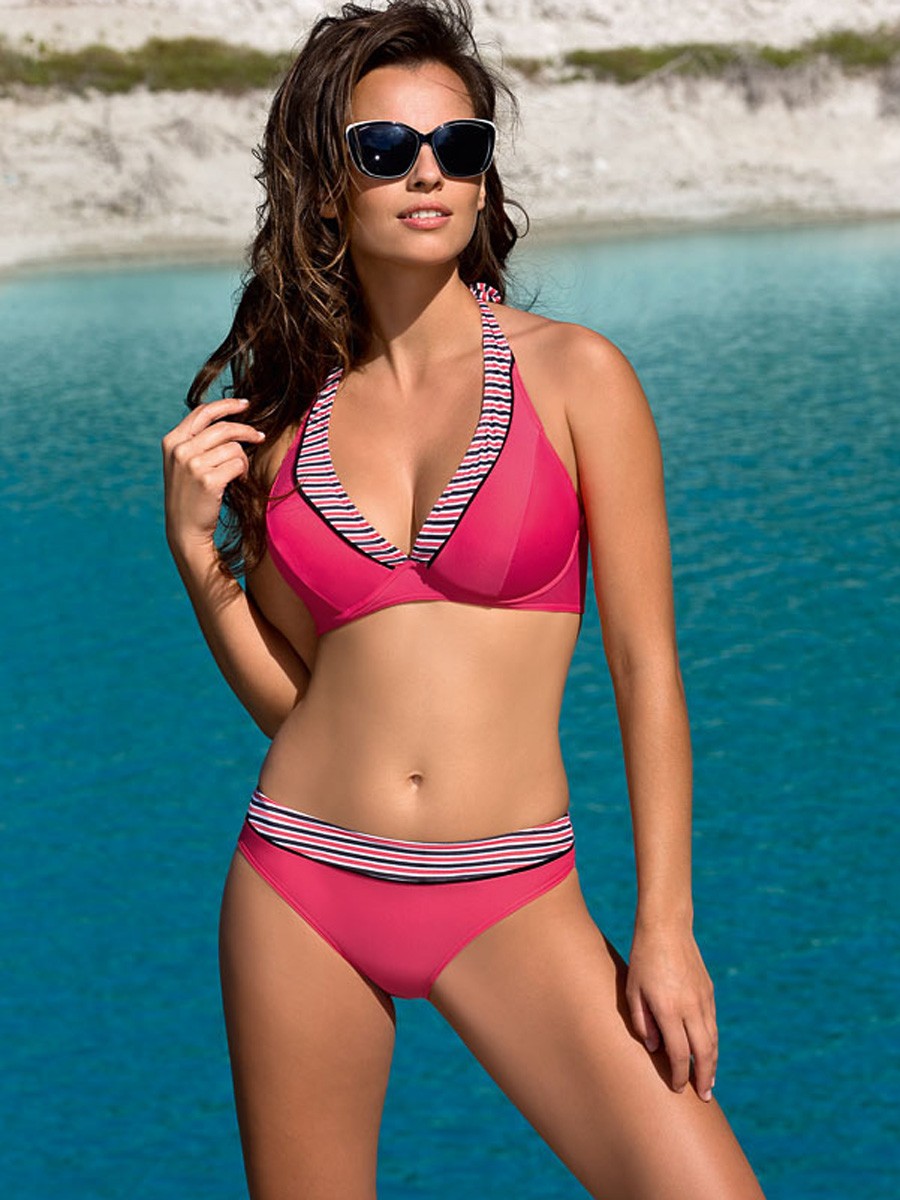 Verano – in Spanish "summer". It is also a name of a high quality swimsuits producer. The company was set in 1995, in Poland. Every year, since then, the clients have been offered traditionally established collections enriched with some new models inspired by the latest world trends. Carefully chosen fabrics of the best quality and modern palette of colors are two features which make Verano swimsuits successful and constantly popular products. Not only in Poland, but also in many other European countries.
We would like to invite you to take a look at the newest sets of Verano collection for summer 2013, presented at our Swimwear Wholesale offer.
Remember the article: "The latest trends – Spring/Summer 2013"? Well, VERANO swimsuits collection for the upcoming season is no exception and totally fits in it. There are mainly two-piece sets in the offer, sized in European scale from 38 to 44. And what about the colors? As usually, there is a wide range of choice. Of course, the most popular for the holiday season seem to be some marine blues, tropical sea turquoises, warm reds and natural greens… But in the offer you can also find some elegant blacks and the most fashionable recently – wild, African browns.
We have already described some detailed trends for top lingerie "must haves" for S/S2013 in our previous articles. VERANO collection is all of that and a little more.
Back to fifties you will find some beautiful and classical one-piece swimsuits models, called: Tamara. Those swimming suits are designed with fashionably increased waist (smart idea for modeling a woman's body) and with some timeless striped elements on their tops.
Almost all of the tops from the two-piece sets have also been designed for each woman to feel beautiful and comfortable. Breasts modeling triangular cups and halter straps will make you look stunning whatever you are doing on the beach – lazy sunbathing or actively play sports and swim.
As for the panties of the two-piece sets – those are mostly sporty shorts. Elastic and comfortable. Some of them – with girly elements hidden (e.g. little ruffles or cute laces). Mixed together with some dotted elements in tops – inspired by the fifties decade – they are the most fashionable choice for the upcoming summer.