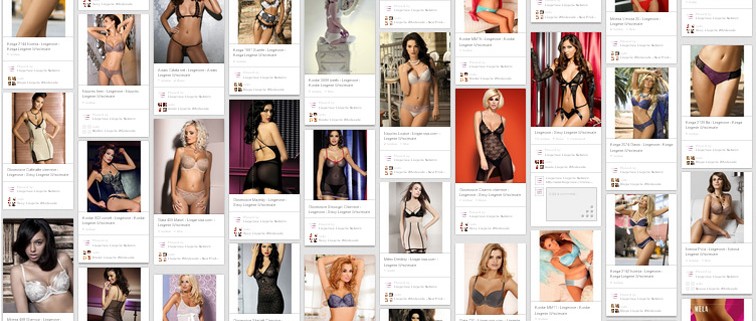 Why we shouldn't compare Pinterest and Google search results yet?
I decided to write this article because I've recently seen many opinions that Pinterest search results are better than Google search results. They seem to be just cleaner and more efficient. And I can even agree with that in this field – Pinterest might do better job than Google has been doing for many years. But this is not the purpose of this article. I definitely don't want to go deeper – into the features of search results of both of them. What I want to do is to answer more important question before we do any comparison – if we should do it at all? And in my opinion the answer is very simple: no, we shouldn't do that. Or not yet – it is just too early.
What does it mean?
To answer this question we need to consider very important facts. The main one is that Google is a search engine itself and Pinterest is a visual social network site. This is what makes the huge and significant difference between them and search results they display. Google indexes almost all sites available on the Internet. This is the aim of Google robots to collect sites from the web. Sooner or later newly created site will be indexed, of course if it is not blocked to be indexed. So we may say that Google does it automatically. Pinterest doesn't do that. Like other social media sites also Pinterest is created by people, not robots. It is us – people that add interesting photos to Pinterest. And definitely we, as human beings, are not so
persistent and stubborn as robots are. As sites owners we may create Pinterest accounts or as pinners we may add some interesting photo that we've found on the Internet. But it is not enough and at this moment there are definitely much less sites present at Pinterest than collected by Google. That means that Pinterest results are not completed yet.
Let me give an example of one of campaigns we're conducting. That's a campaign for lingerie wholesale site. As a user of Pinterest I'm typing in "lingerie wholesale" query and receive following results. As you may see at photo below the article in the first 400 results I have found only 2 pins that don't belong to our wholesaler. So potential customer watching these results might think that there is only one lingerie wholesaler around the world.
There might be 2 explanations for that. Not all lingerie wholesalers are present at Pinterest yet or they don't know how to conduct Pinterst's campaign properly.
To change this situation, awareness and need of Pinterest campaign among sites and businesses owners should be equal to awareness of being presented in Google search results. This might be a difficult task. Even if one day all of us know that this is a must to be at Pinterest, we'll find another problem. Someone has to create an account or add our photos and this is definitely not Googlebot.
To see that awareness of Pinterest is not as high as many pinners believe, we need to visit e-commerce, blogs or other sites out of the US. You will be surprised how many serious bloggers and businesses don't use "pin it" button yet. We can't expect that someone's gonna download any photo available on those sites and upload it onto Pinterest. This is the job of "pin it" button.
The last thing I want to mention is just the age of both – Google and Pinterest. Pinterest is much younger. Even if we theoretically assume that all sites have Pinterest accounts and include "pin it" button that Internet users click as crazy, we need to wait a little longer for Pinterest to collect all photos that probably Google has already indexed. It is just the matter of time. So, as I said at the beginning, it is too early yet for this comparison.