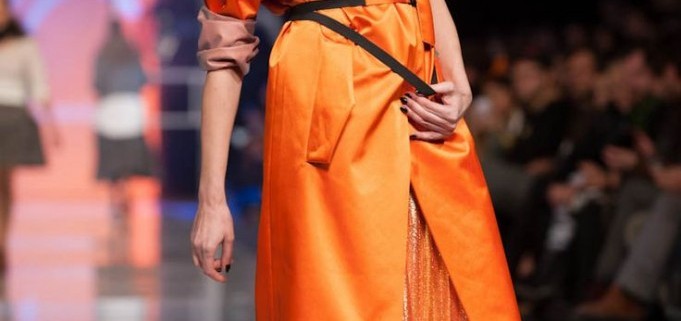 As usually we visited Polish Fashion Week. It was the 9th edition of this event organized in Lodz – the most fashion industrial city in Poland.
I think I understand now why Pinterest pays so much attention to the Fashion Weeks events. In one place you can find fashion designers, photographers, fashion journalists, bloggers, models and what is most important lots, lots of fashion design and products. You could make thousands of photos and all of them would be repined immediately. Everything what is most important for Pinterest – just its pure essence.
It would be pointless to compare Polish Fashion Week to the biggest events from New York, London, Paris or Milan, as those cities attract the most popular designers in the world. Fashion Week Lodz is for local designers rather. However, Pinterest should take into consideration being present at smaller fashion shows as well. It is a very good opportunity to make it popular (I mean Pinterest) on local markets. Especially if it is a country of 40 million people, where social media are very popular and e-commerce sector is one of the highest developed in Europe.
Unfortunately, the Pinterest awareness among Poles is not yet as high as it could be. I talked to the most influential Polish fashion bloggers and I was a bit surprised. Of course they have heard about Pinterest but they don't use it yet. It seems to be kind of a mystery to them or they prefer Instagram.